Welcome to the website of strategic PR & marketing agency, Metropolis 2.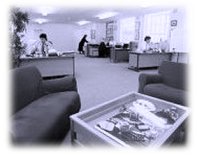 Metropolis 2, one of Birmingham's brightest and most creative agencies, was founded in 1997 by James Manning (a PR heavyweight) and David Price (a top flight strategic marketer). It is known for its ability to 'think outside the box'.
The office in Birmingham places Metropolis 2 at the heart of the motorway network, within easy reach of rail and airport links and clients who are as far flung as London, Manchester, Inverness, Marbella and the USA.
From this Midlandsí creative hub, the agency develops and delivers integrated PR and marketing campaigns and projects to meet marketing objectives locally, regionally, nationally and overseas.
Take a look at the sample case studies, covering expertise including advertising, branding, design, direct marketing, internet strategies and public relations, for a flavour of the success the Birmingham agency has achieved for clients.