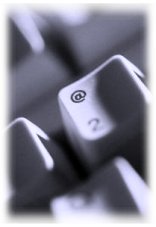 A well designed and engineered website can be as much a sales tool as a glossy brochure, telemarketing team or direct marketing campaign. In fact, a website can be a 24/7 salesperson, interacting with customers and prospects in several locations at once. It can also act as a management tool. Unfortunately, many businesses only use a small percentage of the opportunities afforded by the Internet and so lose more than they gain.
Midlandsí marketing agency, Metropolis 2, has an Internet division, Metro2Web. Its people can design and build the ideal website for your company, including the graphics, the content and the engineering behind these to make it run quickly. Most importantly, the web team will ensure that your site is given the maximum exposure to your target audiences by using their search engine optimisation expertise to make your site easy to find. They can also arrange merchant accounts to allow your products and services to be purchased on-line, saving costs and increasing efficiency. And they can work to attract advertising to your site, which can earn you revenue.
For more information on how we can work with you to maximise the Internet opportunity or redesign your website, contact us today.